Discussion Starter
·
#1
·
Queen Elizabeth II Wildlands Provincial Park is a non operating PP in Southern Ontario. It is the 2nd largest South of Algonquin Park. The Park is 33,505 hectares and was created in 2002. The early years the area was logged and then a forest fire the area suffered huge erosion filling in lakes with sediment turning them into Marshes. The area is filled with lakes, marshes, creeks high cliffs and barren rock. The park soon became know as The Burnt Lands.
This is an area I explored last March and had wanted to plan a trip in to do more exploring through the area. There is no organized snowmobiling in the area and it is a true wilderness experience.
Four of us headed in on 2 Snowmobiles to do some camping and explore the area. The temps the week before were in the above freezing but susposed to drop back down to
-9C through the day and -15 C and night.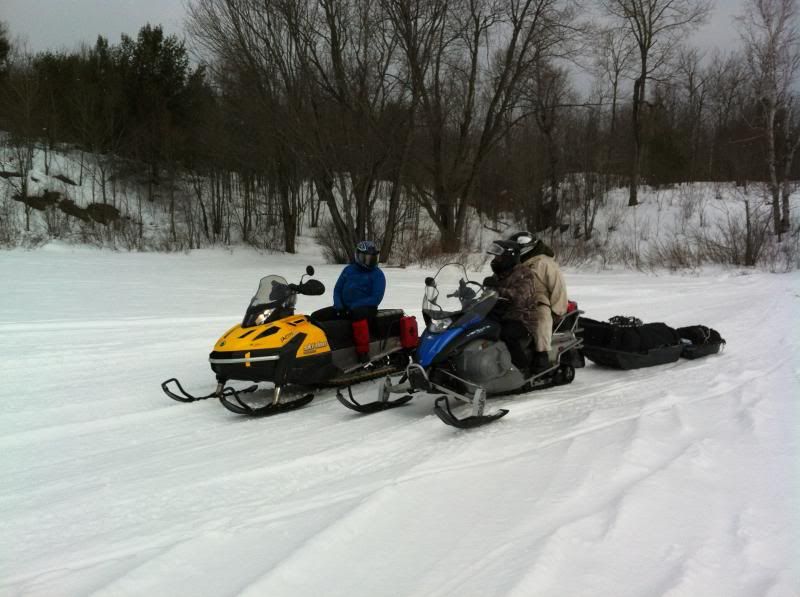 My research showed that there were three lakes in a row with one having Rainbow Trout, one Lakers and Splake. We would try to camp on one of these lakes. Most of the lakes have high rock edges and lots had cliffs. We found what looked to be a great spot but soon found it was very windy.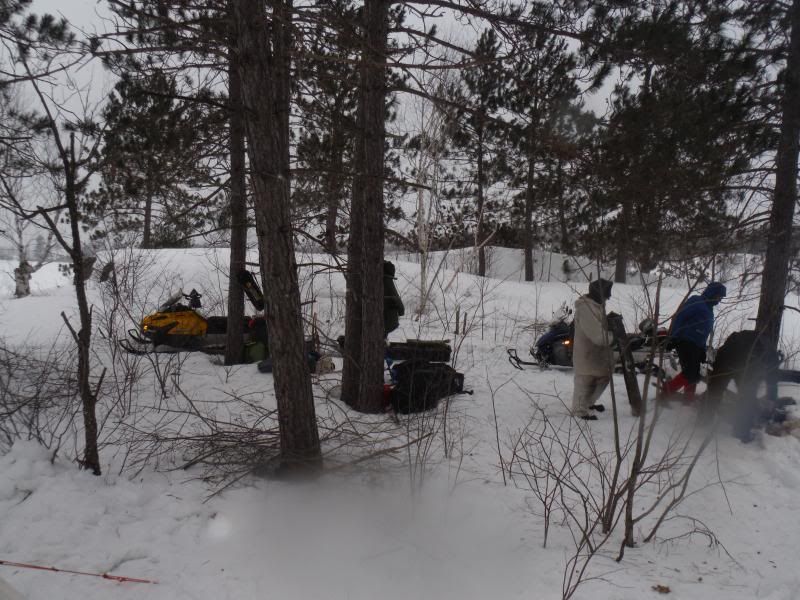 We got the tents set up and started to collect firewood for the long night ahead.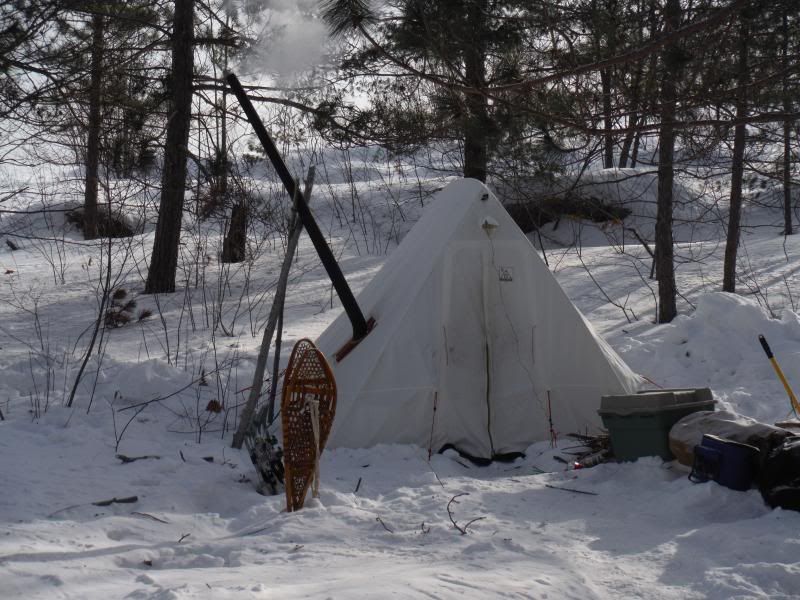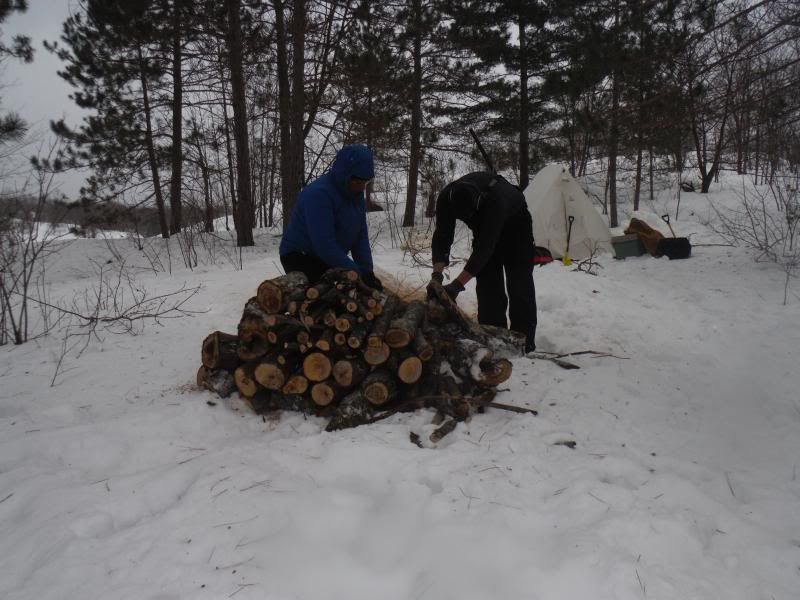 We got enough wood split for the evening and started to boil water and get some dinner on the go.