Well, we made it back from our week long trip in Ontario. Overall it was an excellent week. The weather cooperated with few rain showers, the temps never got above 77 degrees, the bugs were minimal and the accommodations were great as was the fishing.
Day 1. With approximately 12 hours of time in the drivers seat, I lose track of the other two vehicles in our group. When I get back to them, everybody is in the ditch looking for something.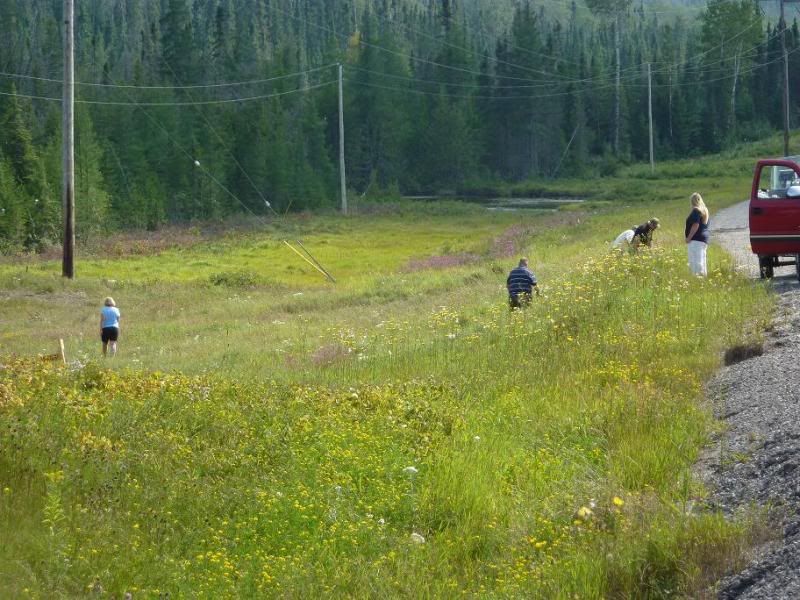 Turns out I threw a bearing buddy off my trailer within 5 miles of Pasha. A little duct tape and ? a pop can and we are back on the road to the resort.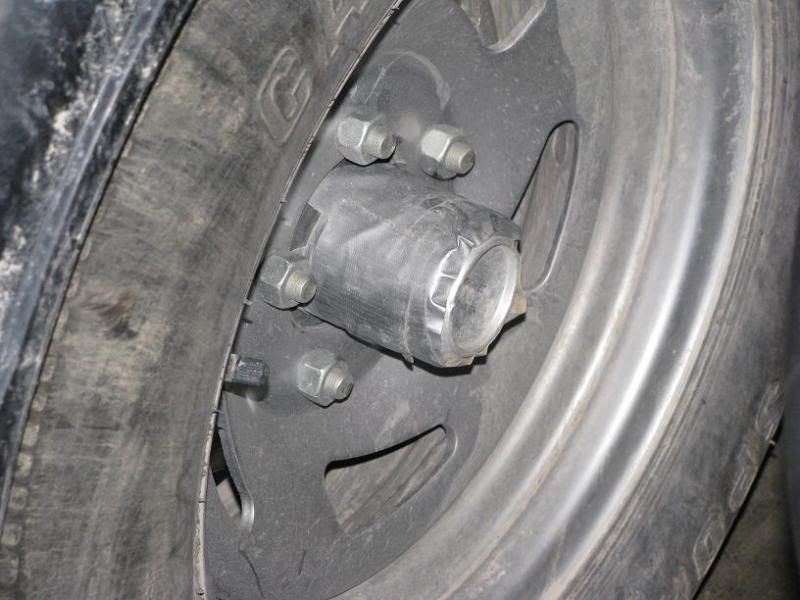 The rest of the evening was uneventful. We got checked into camp, organized our gear, explored the resort and surrounding lake area and settled in for a nice relaxing evening of conversation and adult beverages.
Day 2. After a leisurely breakfast we were on the road to North Wind Lake. This lake is approximately 25 miles to the north. All the roads in this region (except for the main road) are gravel. Not the gravel we are used to down here in the states. They use a very large rock in the gravel and it makes for in interesting (rough) ride. Also many of the gravel roads are not owned/maintained by the government. They are owned/ maintained by the logging companies. While we were there, they were grading to roads, so they were in the best shape possible.
With the lake being 25 miles away, it took approximately 1 hour from cabin to boat in the water. Part of that had to do with the fact that very few lakes up there have what we would consider a landing. Most of them are a couple tracks on a sloping hill that happen to lead to the lake or river.
On North Wind, the landing was actually on a shallow creek that leads into the lake. It was just deep enough to get both our boats through. I actually ended up having to get out and push my boat through the shallow spots.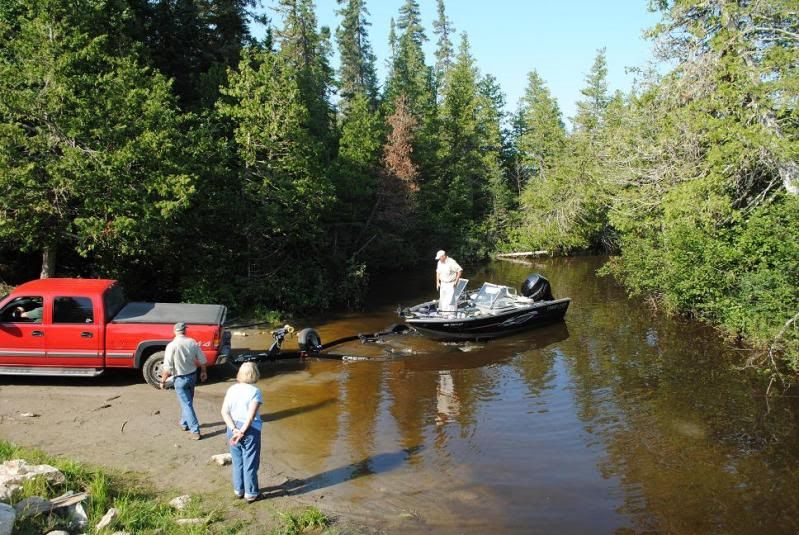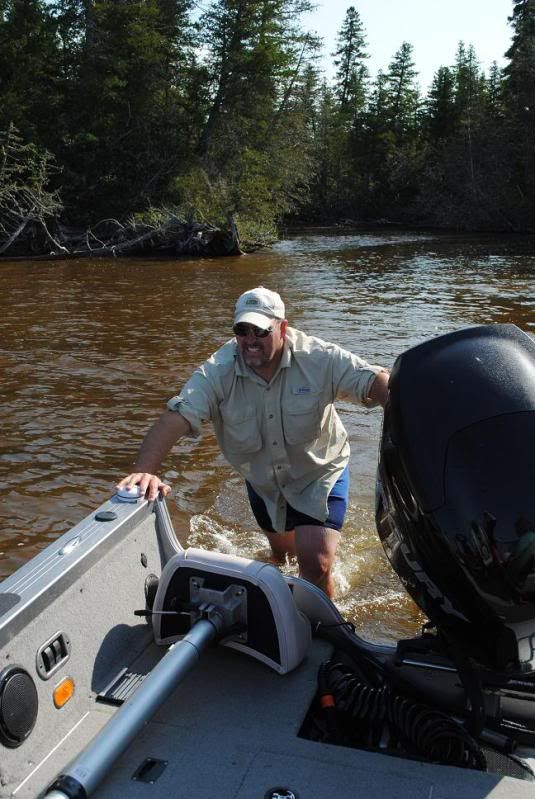 With a little advice and some knowledge of what to look for we found a spot we thought would hold some fish. One pass over that spot showed multiple fish on the graph. Nicole didn't have her jig in the water for more than 30 seconds and it was fish on. We fished out that spot for about an hour and it was pretty much fish after fish, mostly 17-19" walleye. The fishing significantly slowed on that spot after I caught a 32" pike.
After that, we went in search of new spots to learn and possibly find some bigger fish. We bounced around for the rest of the morning with similar results. One of the really cool things is that this lake has "regular" walleye and "blue" walleye. A very cool looking walleye.
Around lunchtime we found a very nice spot for a shore lunch. This was the first shore lunch for 3 of the people in our group. Fresh fish on a rock in the middle of a lake in Canada is everything I remembered it to be.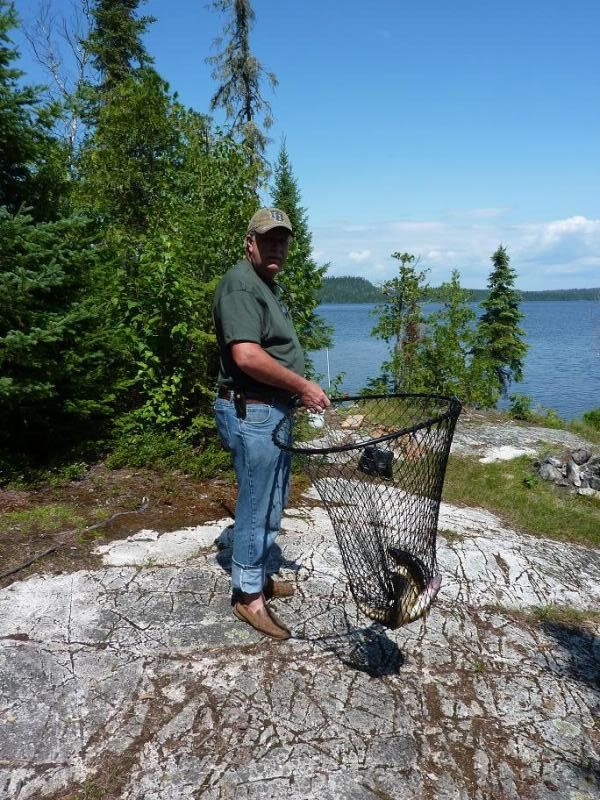 The rest of the day we decided to try dipsy divers in search of large suspended walleyes. We didn't find much for big walleye, but we did find plenty of active 19-20" walleye to occupy our time. It was time to head back to Pasha and relax with diner and drinks.