Discussion Starter
·
#1
·
I found out the hard way that there has been a problem with the oil cable on a bunch of XP's. My 2nd season on my 09 XP 800R Summit and the cable broke with just over 4000 miles on the sled. I ran it maybe 15 miles at the end of my ride last weekend and going down the single track to the cabin it did foul a plug, but I doubt it would have fouled a plug if I had kept punching the throttle to keep it cleaned out. I thought I was done for the season as I have read it basically requires pulling the motor to replace the cable, and I'd have to order one and would not have gotten it before this weekend's ride. But with the fresh snow that came out of a storm, I just had to get one last ride in this winter! So I pulled the carbs, 1 carb boot, and the secondary out of the way so I could fish a wire down thru the oil pump arm and tie it up around 1/4 throttle is what I was shooting for. Using pictures on DooTalk, I figured it needed to be close to the 10 or 11 o'clock position. As stated plenty of times on here, when the cable breaks it goes around from the closed position to wide open so that you don't burn up the motor before getting it fixed. I wire tied the oil pump arm and pre-mixed my fuel a little richer than 40:1. Ran it around the yard some and it still smokes quite a bit now, but it was running WOT on the oil pump earlier too. It should be fine for this last weekend and then I'll pull the motor and fix the cable routing too. Most likely go thru the whole motor too this summer.
Frayed cable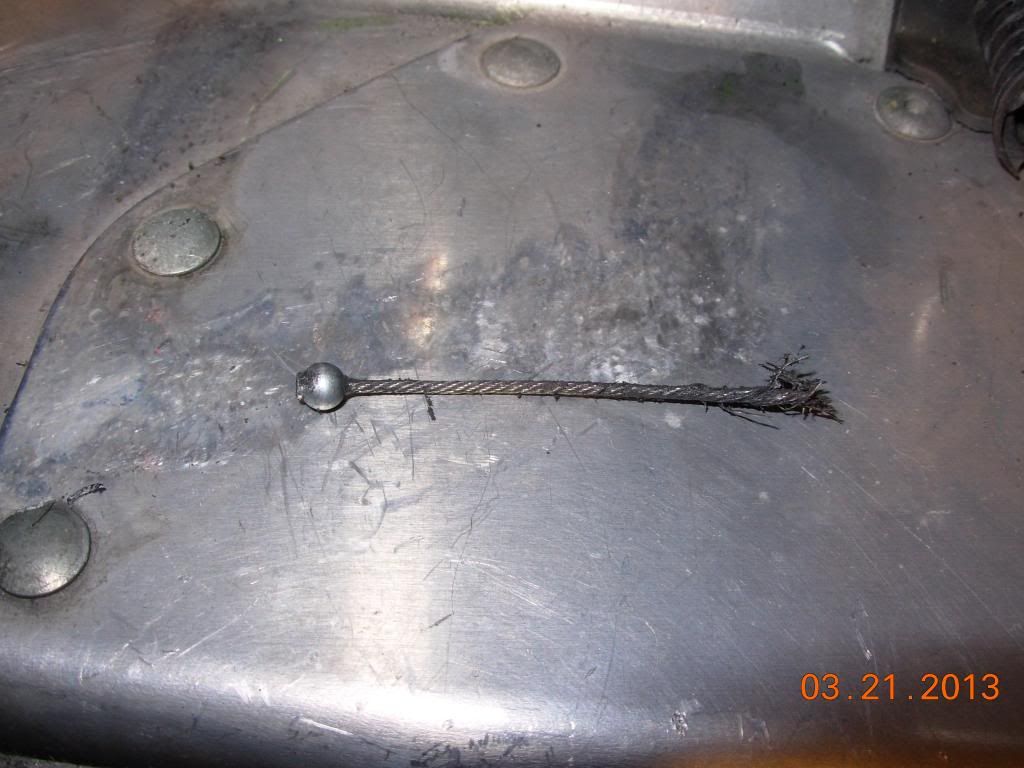 The oil pump arm wire tied up to the fuel pump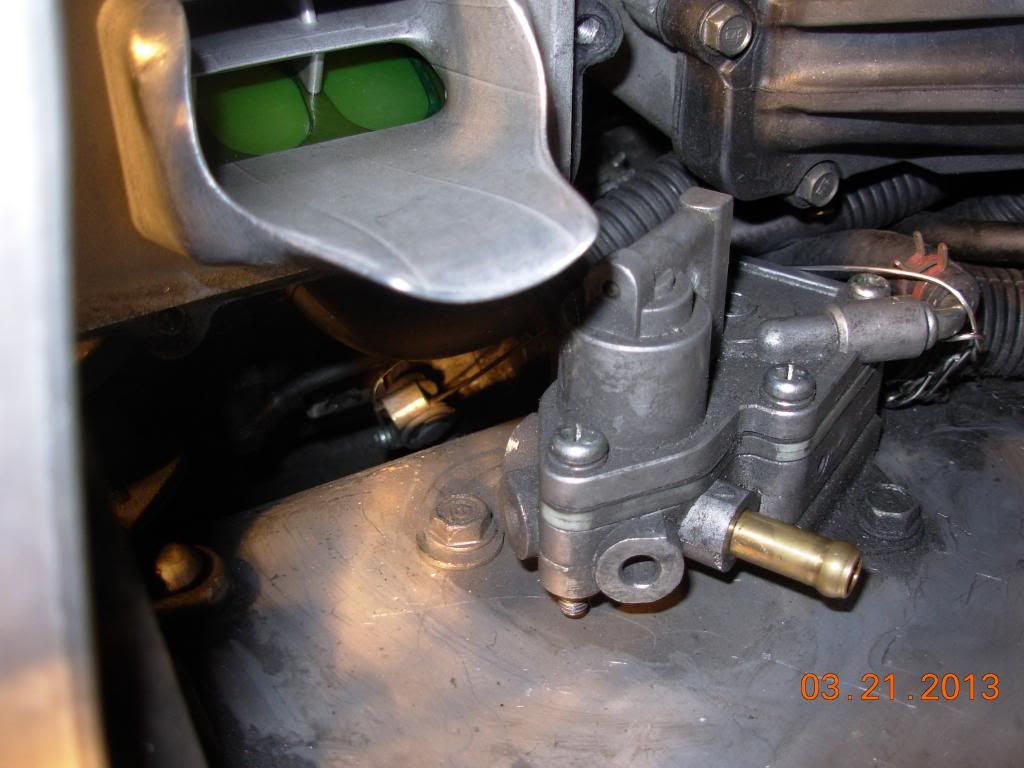 The Top Gear Alignment tool from Chris at C&T Powersports worked great for the fast removal and reinstallation of the secondary to give me the room needed.
http://www.c-tpowersports.com/2013%20Website/Product/top_Gear%20Alignment%20Tool.html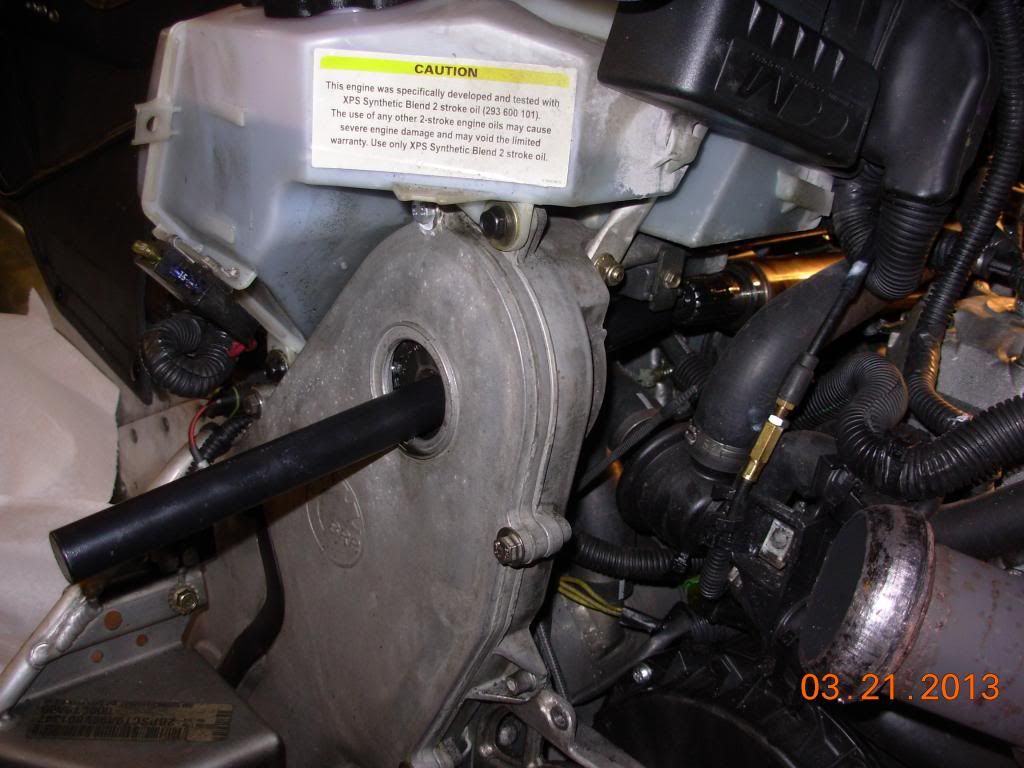 Pre-mix and Go!