Well, the time has come, time to build a Sled Head Racing 880 Ptec XM!
First a little intro on the sled. It started life as a prototype 13 XM 154. Boondockers ended up with it and built their XM turbo kit with it. Here's what the sled looked like when I got it. Got to love the little helpers in the garage all the time!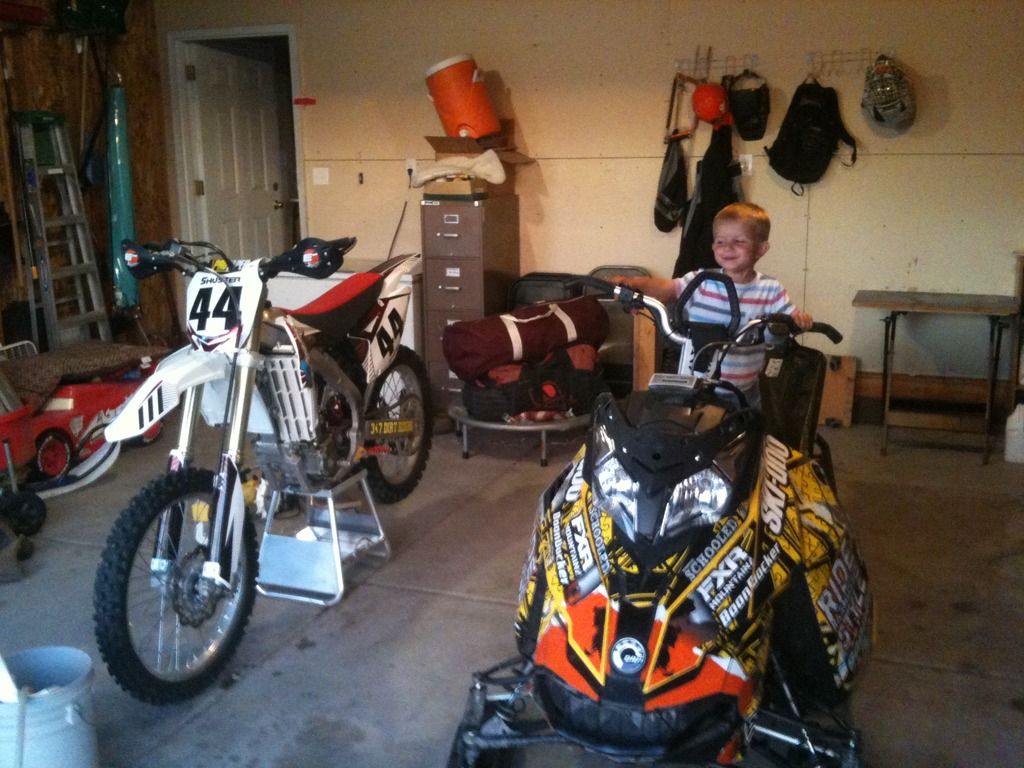 From there it sat in a shop for a few years till I was able to get ahold of it. I rode it for a year and a half decided I wanted to build an 880 XM, and possibly buy a G4 next fall and turbo it. Here's what the 13 looked like this season. I added an EZ-Ryde skid, 162x15x3" Camso track, Itek billet goodies, Air Frame boards, a home made carbon fiber hood, and a killer wrap from AFX!
I've had an 880 in my 07, so I know the capabilities of the motor, and would love to have the same thing in my XM. Here's a pic of my 07 with an SHR 880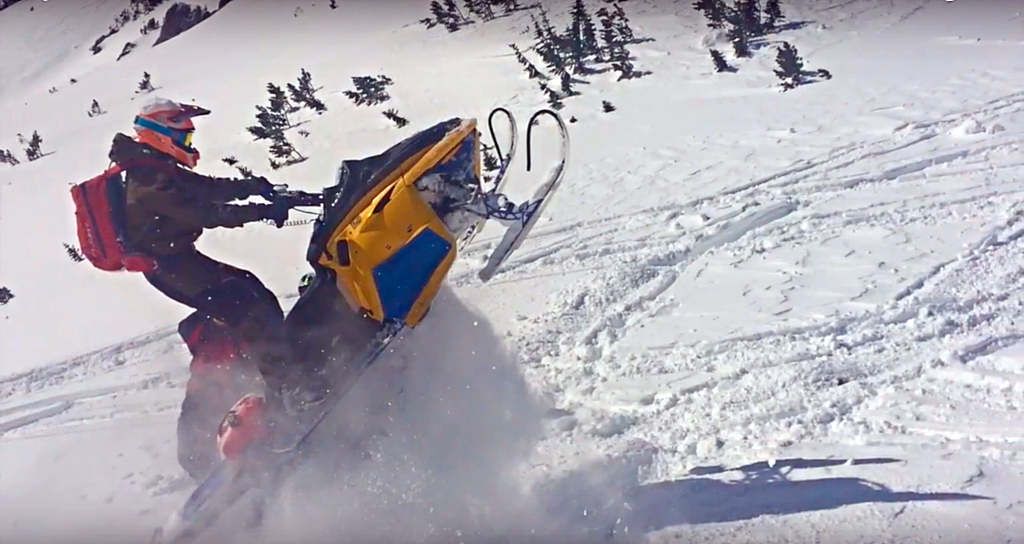 Why the Ptec instead of Etec? The Ptec's put out a little more power and they're much simpler and easier to work on as well.
I was hoping to put the motor out of the 07 into the 13. Some of the 07 cases had the 08+ casting, some of them didn't. Unfortunately mine didn't so I sold the 880 out of the 07 and picked up a donor sled today. It's an 08 154 with a blown motor. The cylinder is in pretty rough shape, but after a closer look I think it's still reusable. It looks cracked in the picture, but after examining it a little it looks like just the nickasil is coming off, hopefully BJ can reuse it still.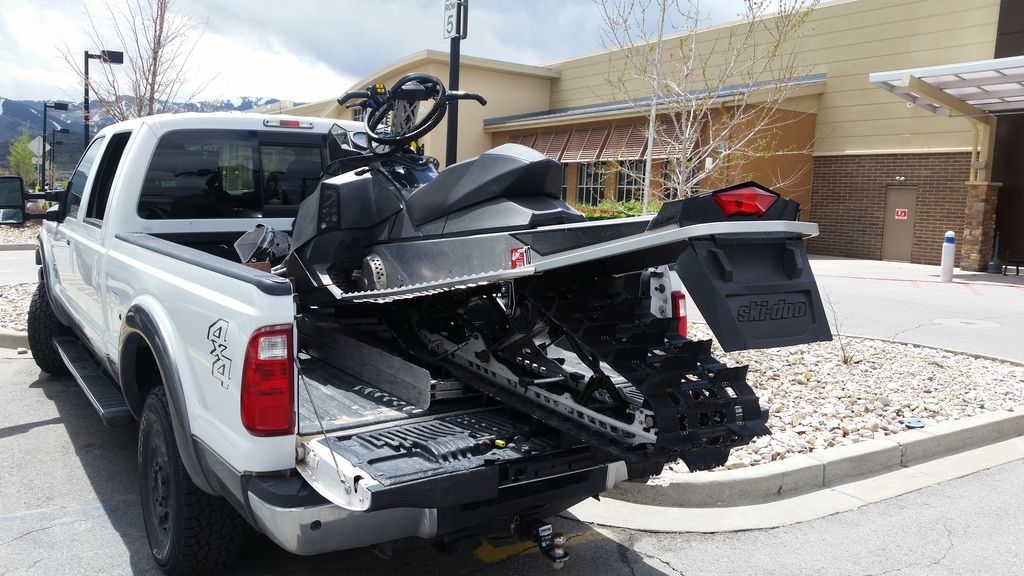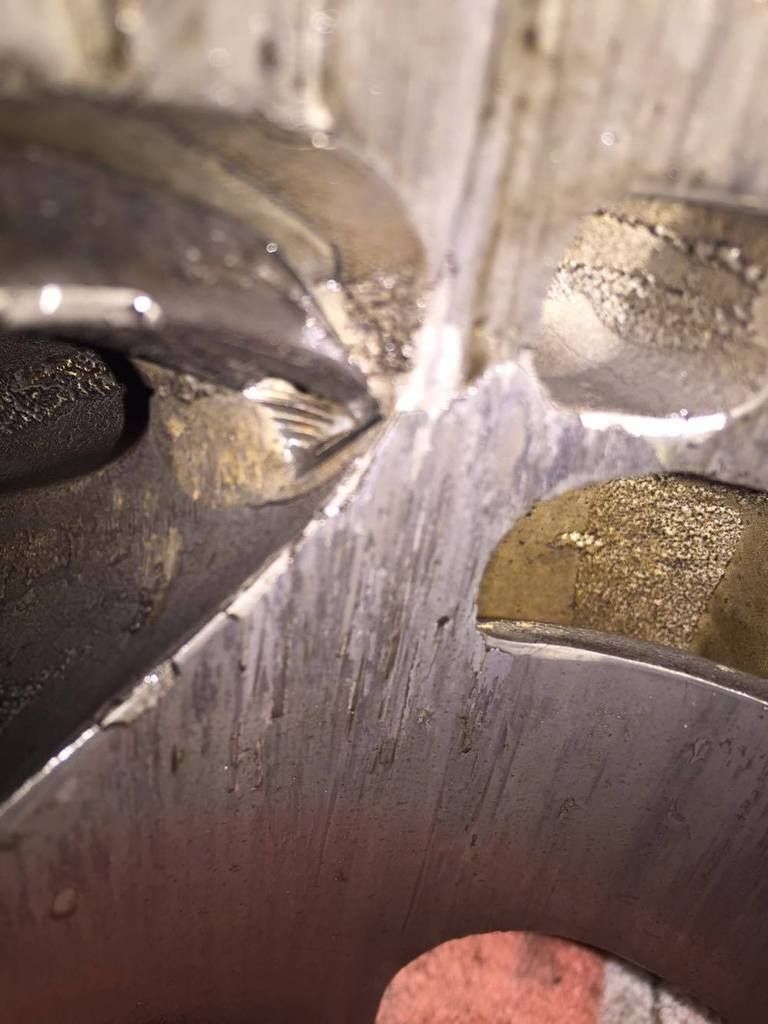 I'd love to hear any tips or suggestions from anyone along the way, I'm always happy to learn things from anyone who has advice to give! Depending on how my other sled part out's go, I'm hoping to have this built rather quickly and get it on the snow sometime in late June if the snow holds out that long. We've had a great year and it's still snowing up high, so I think it's a real possibility!