Short Video of Calvin Felker on 2013 Summit XM with Aerocharger Turbo
Posted 07 May 2012 - 12:39 PM

Looks pretty sick!

---
Posted 13 August 2012 - 08:44 PM
Any longer one?????????????? that thing was pretty dang quick

* TEAM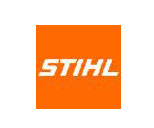 *
It was a strong tree... I tried. I even tried to Tony it.. (climb up like a monkey and bend it over.)

If I pinned it to flatten it, I was going into the bigger tree. I was relieved Ewic had a saw.
---
---
0 user(s) are reading this topic
0 members, 0 guests, 0 anonymous users